2 tags
For once I'd like to host a masquerade ball without someone getting assassinated. Is that so much to ask?!
1 tag
1 tag
1 tag
2 tags
The end of the world is a process, not an event.
1 tag
If I'm ever in a hostage situation, I hope I get Stockholm Syndrome way to early, like five minutes in.
3 tags
"In a period of defiance and inept solidarity, the birth of codes and morals help..."
1 tag
pandyssian: OH MY GOD APPARENTLY TAKING AN ARROW TO THE KNEE WAS AN OLD NORDIC SLANG FOR GETTING MARRIED  I THOUGHT THAT ALL THOSE GUYS IN SKYRIM HAD LITERALLY BEEN SHOT IN THEIR KNEES WITH ARROWS BUT I GUESS NOT
2 tags
2 tags
I like watching people when they go down aisles in grocery stores. They are always staring upwards and look completely bewildered by how much food is around them.
drarna: can't wait for the release of jurassic park 4D where they just let dinosaurs loose in the theater and you have to try to survive for 2 hours
2 tags
1 tag
1 tag
"I keep playing horseshoes in Red Dead Redemption and I kill people when I lose."
– Tommy, my brother (via tydachemist)
imagine you're in a mall when a zombie apocalypse breaks out and you're running away and you come up to a fence trapping you and as you're being eaten alive the last thing you see is some guy wearing douche sunglasses taking a picture of you and then screaming, "FAAAAAAAAAAAANTASTIC"
1 tag
1 tag
Things a cultist would say: "I'm not in a cult."
ultramess: i'm still in my larval stage
2 tags
2 tags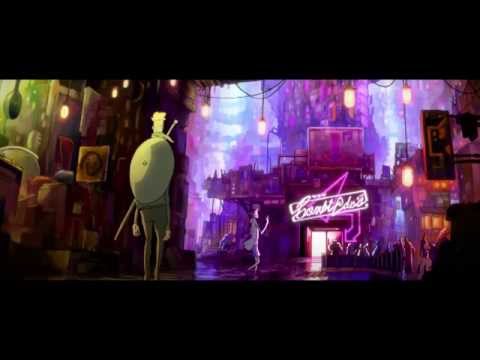 2 tags
I like having a dog because it's probably the closest I will ever be to having a pokemon.
1 tag
2 tags
2 tags
3 tags
2 tags
1 tag
Watch
2 tags
4 tags
Awaiting the End of the World
For a long time, I've been waiting for tomorrow. 12/21/2012, the end of the world. And now that we are on the eve of 2012, I feel like expression my thoughts towards the apocalypse, and how my view is shifting. First off, I love anything post-apocalyptic. Whether it be by zombies, natural disasters, nuclear war, I'll read/watch/play anything post-apocalyptic. The draw is simple:...
4 tags
You've met with a terrible fate, haven't you? →
3 tags
A growing concern
There is something I've been trying to figure out lately. I have this general feeling of despair for several years now, and as far as I can tell, everyone carries this with them in one way or another. What I'm talking about it is just the impending sense of doom I get from looking at the condition of the world. Like in politics, where every side of every government seems extreme and...
3 tags
ultramess: Bill Cosby is a comedian. Pill Cosby is a pharmacist. Fill Cosby works at a gas station. Ill Cosby is a doctor… though not a very good one. Twill Cosby works in fashion. Still Cosby poses nude for college art classes. Mill Cosby, well, you can guess where he works. Krill Cosby is a whale trainer at Sea World. Sill Cosby does window installation. … Kill Cosby is no longer with...
1 tag
Who's really in control: Steven Hawking, or his chair?
4 tags
2 tags